Intercooler / Charge air cooler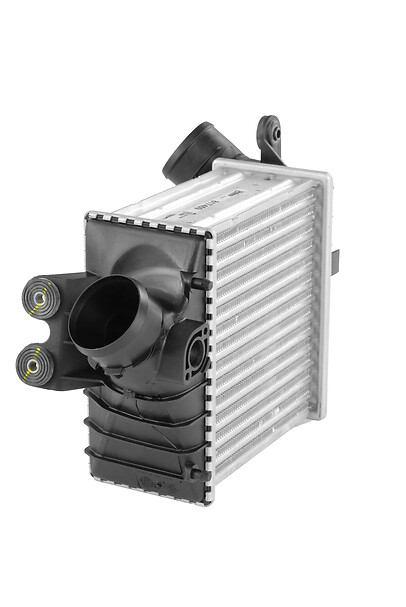 The intercoolers (Charge Air Coolers) are designed to reduce the fuel consumption while increasing the engine power and efficiency. The turbocharger increases the power and torque but also increases the compressed air temperature sent to the engine. The intercooler's task is to reduce the temperature of the inlet gas and thus densify the air required which optimises the combustion. Valeo offers an aftermarket intercooler (Charge Air Cooler) range (mix of Gennuine and alternative range) benefiting from strong experience.
 Genuine parts : A product identical to O.E part or different technology with same level of performance and quality are designed for aftermarket needs.
Alternative ranges : A non - O.E product; designed, manufactured & tested based on Valeo's know-how with optimised performance compatable for vehicle's age and mileage.
The benefits are as follows:
High performance.
O.E. quality by Valeo: Tests run for mechanical and corrosion resistance (Thermal shocks, vibrations or durability).